Our children are our future, and it is up to the community to ensure that these children are kept safe in all kinds of environment. It is only with the collective effort of the community that these children can have a safe and compassionate upbringing.
The Canadian Safe School Network is a Canadian not-for-profit charitable organization that has vowed to reduce the increasing violence among youth to make the schools and local communities a safer place for everyone.
Started decades ago by a committee of representatives from law enforcement, education, and business background, the Canadian Safe School network has grown to provide guidelines and services to more than 5000 schools across the country.
Even with our expansion, our mission and vision have remained the same. Today, we are conducting more than 10 workshops to raise awareness among schools and local communities on a daily basis.
The role of a bystander or a passerby is very crucial in a situation when someone is bullying someone. The ...
Read More
Bullying is a serious offence and should not be taken lightly at any cost. If you are facing troubles with ...
Read More
Bullying is a repetitive pattern of negative and aggressive behaviour that has a negative intent which is then directed to ...
Read More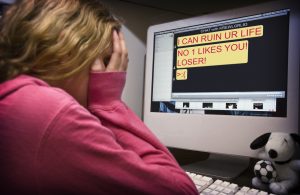 Bullying can never be resolved without a stern action against the perpetrator and apprising the authorities of the activities in ...
Read More
In today's time, children have become more adept to technology than ever! They have started using all forms of technology ...
Read More
Parents are always the first line of defence for a child. No matter what the situation is, a parent will ...
Read More